face masks
If it's good enough for NASA….
Triple-Tech™ Face Mask
with HELIX.iso™ Filter technology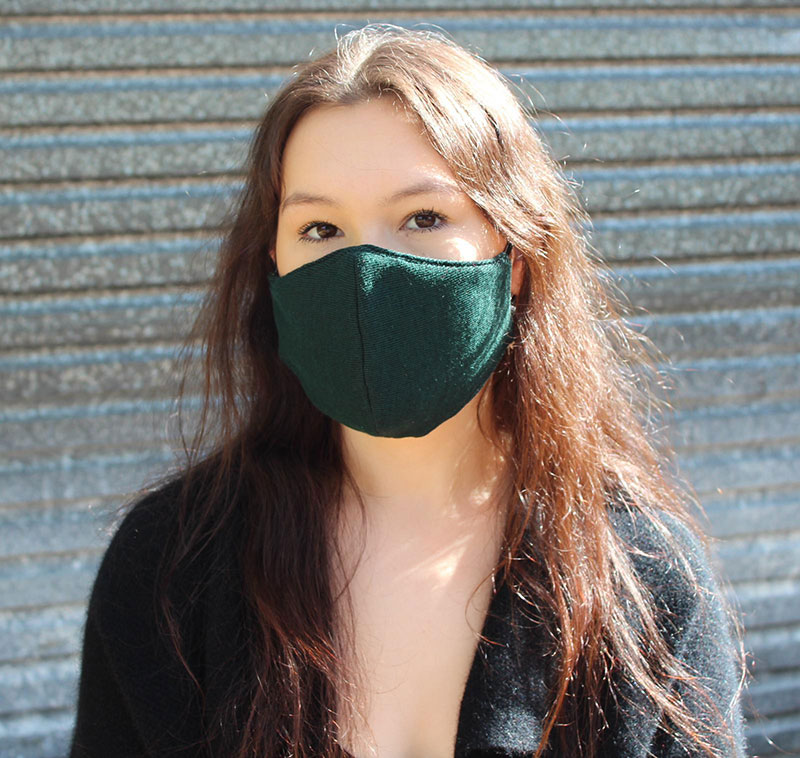 Designed and made in New Zealand, our Triple-Tech™ cloth face masks are washable, comfortable and reusable. The inner and outer layers are made from our trademarked Triple-Tech™ fabric manufactured inhouse by us using performance proven sports fibre yarns. 
Soft against the skin, moisture wicking and breathable, Mountain Country face masks are comfortable to wear. The masks are fitted with an adjustable nose piece.
Protection
Wear these soft cloth face masks with or without the filter; obviously with the filter in place you get a much higher level of protection against viruses like Coronavirus.
Reusable face masks with filters
Our reusable face masks are designed to be used on their own or fitted with a replaceable HELIX.iso ™ Filter, an innovative natural wool filter that harnesses the unique properties of New Zealand wool. The wool used in the HELIX.iso™ Filter is environmentally sustainable, naturally resistant to bacteria, moisture wicking and we are proud to say – made in New Zealand.
Created by Lanaco, the HELIX™ Filter is the world's most breathable, multi-functional air filter designed to capture harmful particulate matter.
The HELIX.iso™ Filter has been tested to provide greater than 80% protection from 0.3 micron particles. Tested by NASA and used for their astronauts – we think if it's good enough for NASA, it's good enough for us.
Features of the Mountain Country Triple-Tech™ face mask:
Soft and comfortable moisture wicking material

Excellent protection when worn correctly

HELIX.iso ™ Filter Media (replaceable)

Easy breathable

Reusable

Bacteria resistant

Made in NZ
Note: These cloth face masks are not a medical device and are not PPE certified. The filter material however, has been tested to P2/N95 standards. The mask is a consumer mask.
We recommend washing your mask before use.
Available colours:  Black, Grey, Dark green. 
Other colours may become available.
Get our newsletter
We'll keep you up to date with our new products and offerings.